It's Summertime and the sun is in full force! So what do you do when you're sick of the air conditioner but need to beat the heat? Keep calm and keep cool with these Brick & Portal tips that'll help you liven up your summer!
1. Aloe is Vera necessary!
Apply Aloe Vera lotion for instant cooling and for later, keep your lotions in the fridge! If you're on the go, mix water with a little Aloe Vera lotion in a spray bottle for a little mist when you need it! We suggest Soothing & Moisture Aloe Vera and Creed Refillable Travel Mister found at Brick & Portal!

2. Spice Spice Baby
We know your first instinct might be to run to Mr. Softie, but believe it or not, spicy food is a better alternative! Surprised? We were too! Here's why: cold food like ice cream contains fat that causes your body to warm up while digesting, whereas spicy food causes a little sweat, bringing your body temperature down. Exactly the kind of excuse you need to satisfy your cravings for Chipotle or that jalepeno margarita at happy hour.

3. Go Someplace "Shady"
We know you want the summertime feel of being outside in the sun when you're out for the day, (we do too). Our solution? Find an outdoor place by the water or under the shade for warm, breezy weather! Here in NYC we suggest The Frying Pan for casual dining on the water with a killer sunset view, or The Standard Biergarten for outdoor drinks after walking the High Line!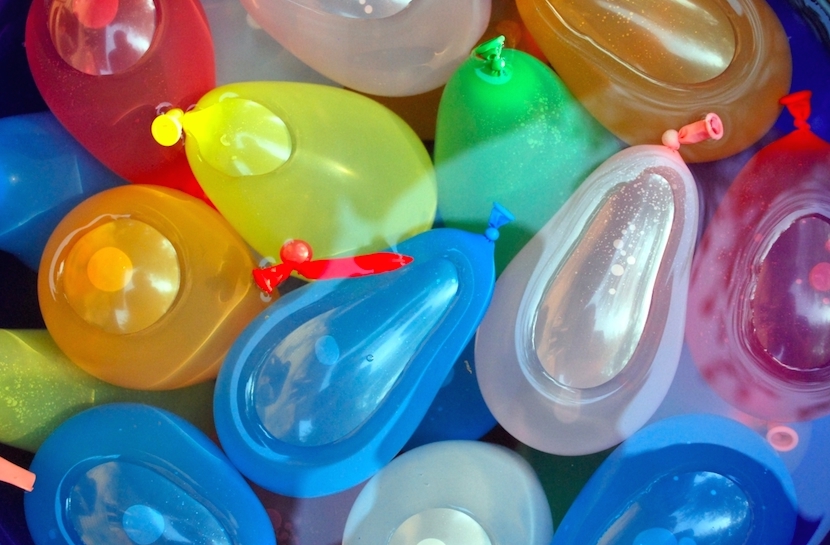 4. Bombs Away!
Water Balloon Fight anyone? Nothing like a summer splash to fight warm weather! And since more balloons equals more fun with your friends, look into getting a Water Balloon Pumping Station to make balloons more efficiently, (used and approved by our very own Brick & Portal member, Maddalena Tondi for the annual Tondi Olympic games!)

5. Rock the "Just Showered Hair-Do"
Skip blow drying and go out with your hair still wet. Not only will your hair thank you for the damaging-heat break, but people will notice this super sexy au naturale look! Plus, you'll appreciate the extra breeze it gives you in this heat! For extra help creating this effortless look, try Bamboo Beach Wave texturizing spray!

6. Wear something "breathable"
Linens & cotton are the best fabrics for hot weather because of the lightweight fabric. Combine it with free flowing clothes and a shady hat for an easy breezy look! (Another hint: White colored clothing reflects sunlight better than darker colors.) Try this adorable outfit perfect for the heat found at Brick & Portal!

Use these tips and you'll be just fine to survive the Summer '16 heat wave!