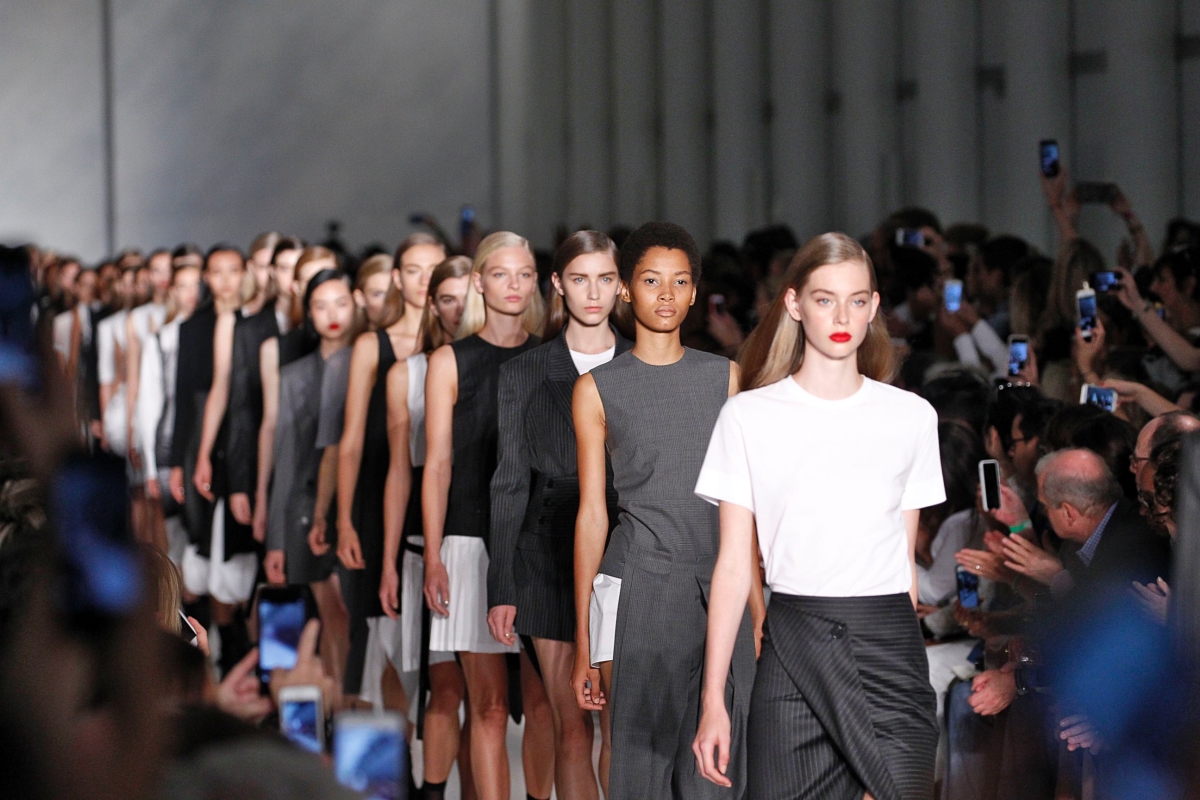 We know NY Fashion week is over but we're feeling super inspired to take on upcoming trends for spring 2017! Check out the looks we can't wait till next season for!
Knit Paradise


Knitwear in the spring? If it's done right, then yes! We saw knit pants, tank tops, skirts, and even knit booties on the runway for this spring. This Cameo off-the-shoulder knit top is the perfect pick for this look.
Flower Power


Designers are just like us - they love a good floral pattern to take us out of the cold winter season. We saw all floral everything take over the runway this season, hinting that this classic, girly pattern is coming back, and better than ever. What better way to take on the season of blooming flowers than by wearing them with this Markus Lupfer bomber jacket.
Wild Wild Western Wear


From bandanas to fringed leather jackets and classic western booties, all signs are pointing west this spring. Designers really made this look wearable - but careful! This may come off as costumey unless done right. Start your western collection with a jacket like this one from Balmain.
Utility Chic

Playing on the traditional utility look, this trend takes this style and puts a creative twist on it, with asymmetrical elements, cropped hems, and updated details. Pair this trend with a Burberry skirt.
Mad for Metallic


Metallics have been a steady trend throughout fall, and just as predicted, will carry over in the spring. Shine from day to night in silver or gold (bronze, too!) in a glam piece like these Isa Arfen pants.
Ruffles Everwhere


Ruffles are redefining street style, with bold colors and unique placement offering an updated take on the classic style. Try a dress like this for a more simple take on this spring trend.
Pinstripes, Primary Stripes, & more Stripes!


This season, designers took the classic stripe and turned it up a notch by putting a creative twist on this simple design. The stripes we saw on the runway were bold, bright, and screamed 'spring'. This Dolce & Gabbana Dress is sure to make your style stand out.
Oversized Sweatshirts


If you're trying to get into the athleisure style, this is the perfect way to start! Skip pants and opt for an oversized sweatshirt, the ultimate laid back look for this spring. This one by Alexander Wang is the perfect pick.
Velvet Crush


Here's another throwback trend coming back from the 90's - velvet. The runway was filled with velvet accents this season, and we could not be more excited about styling velvet in the spring! Grab a pair of velvet booties like these from Topshop to gain some street style cred this spring season.
50 Shades of Pink


Pink is the new black this spring! Add a fun pop of color to your spring wardrobe by stepping into this trend with a pink statement bag like this one from Yves Saint Laurent.
By Alexandra Karpe