Our Women in Tech Summit - E3 (empower, enrich, exemplify) was a huge success. We all got to learn so much from our amazing panelists and our own Co-Founders, Anjelika Kour and Coco Obayda!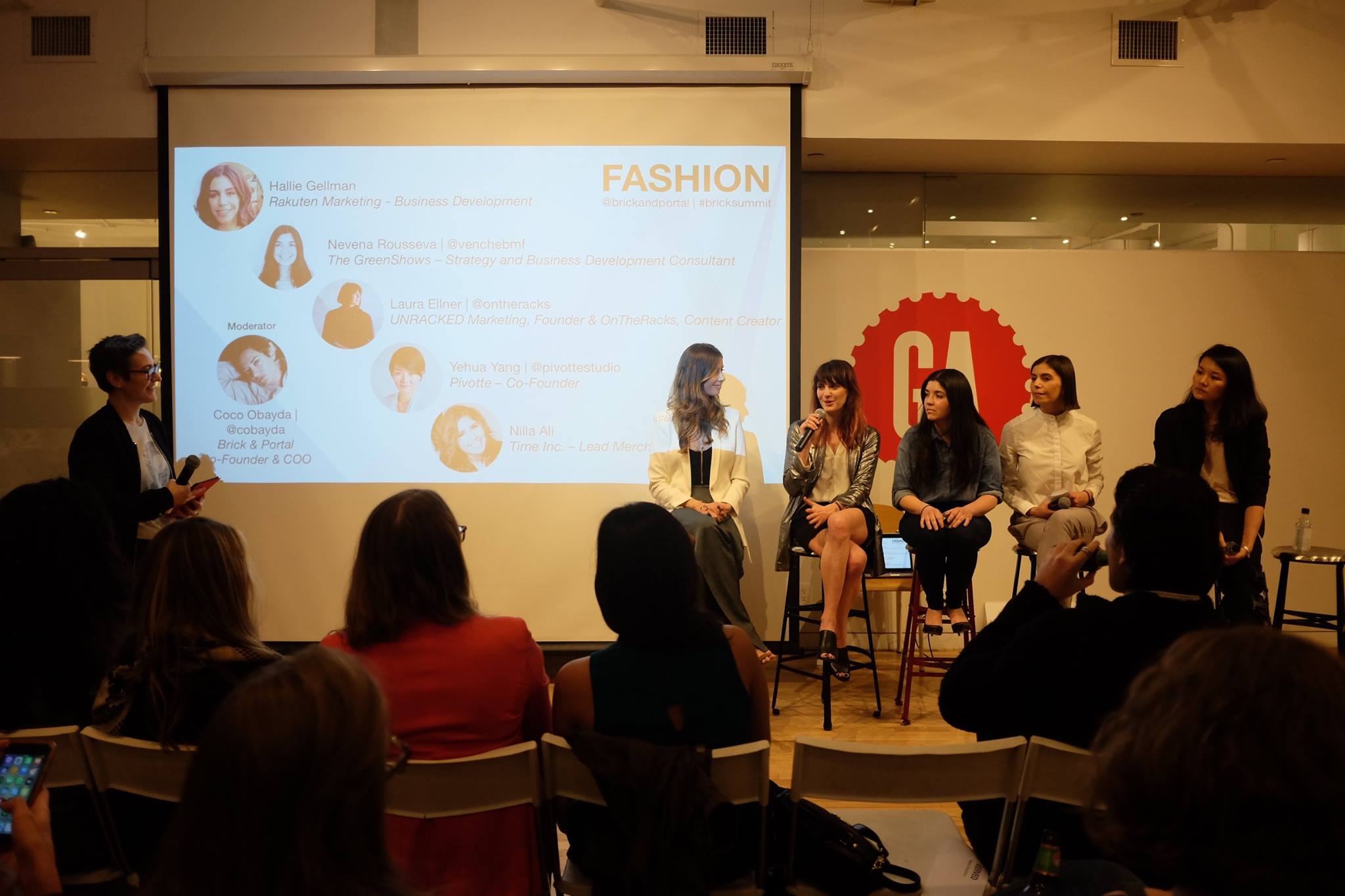 Watch a recap of the fashion panel HERE.
Our first panel was our fashion panel where we got insight about the business and creative sides of the fashion industry. It was great to get some first hand insight and have a better understanding of something we love so much at Brick & Portal - fashion!
Watch the recap of our technology panel HERE.
The next panel was our technology panel where the women shared with us what it's like to be a woman in a predominantly male field. While they shared some of their difficulties, the panelists gave advice on how women could continue to overcome these hurdles.
Watch a recap of the founders panel here HERE.
In our final panel, the founders of various startups, from Sandy Saccullo of One Clique Shoes to Liz Wessel of WayUp, shared inspiring stories of how their companies came to be. The start may not have been easy, but it was amazing to hear about the processes and how great these companies have become!
After our three great panels, we all got the chance to network over some tasty drinks and snacks! We would like to thank everyone who came and made this night amazing! Hope your takeaways were as great as ours!
Talk soon & keep tastemaking!
Make sure to watch our recap and read through the takeaways from the event!
Recap: https://vimeo.com/161177581
Takeaways: http://us10.campaign-archive2.com/?u=ff0cf1add2a8656c5d119c1ba&id=50b97363bc